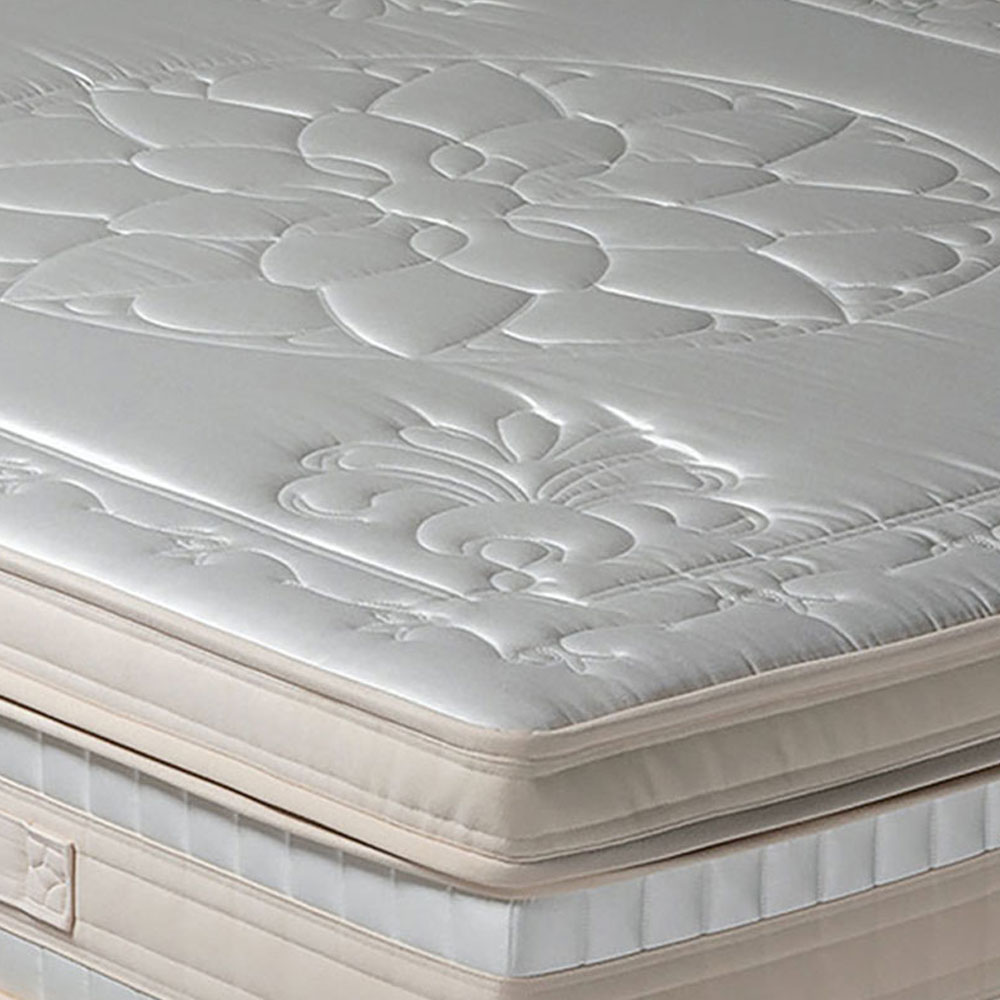 Product Range
Reverie collection consists of three products Fenice, Andromeda and Cassiopea bound by a set of drawn shapes in order to welcome sleep with natural elegance.
Contemporary research of physical and mental wellness can't neglect the quality of sleeping. Thanks to its regenerating effect, sleep is custodian of health, suitable for recharging our energy day by day. Reverie mattresses collection is characterized by attention to comfort and meticulous aesthetic research.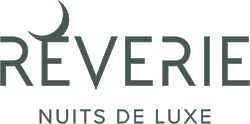 The mattress
An old story
Reverie collection offers the customer three unique products, carefully studied to be pleasant to touch, full of refined details, and assembled using materials and innovative techniques that include up to 3.800 independent wrapped micro-springs to provide the highest ergonomics and comfort.
Reverie collection mattresses represent a true innovative revolution by combining contemporary design and classic tradition of the original load-bearing spring mattress.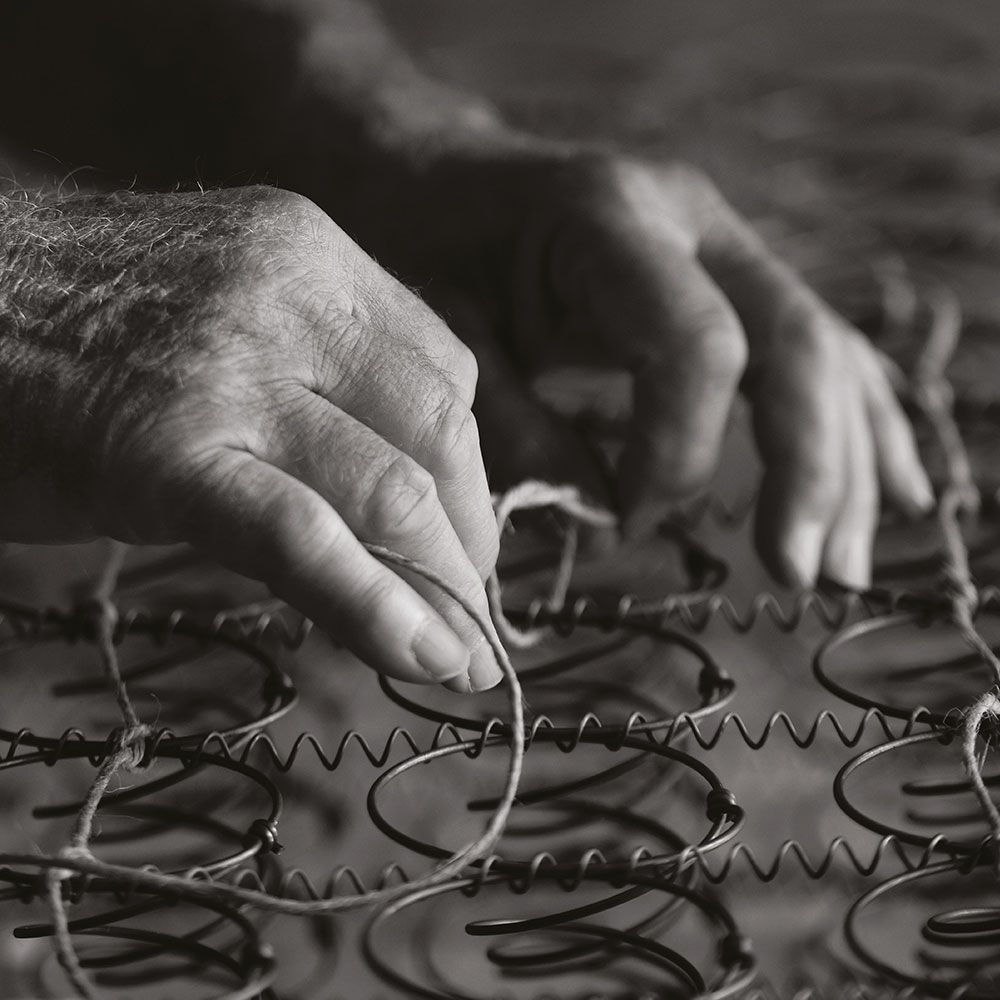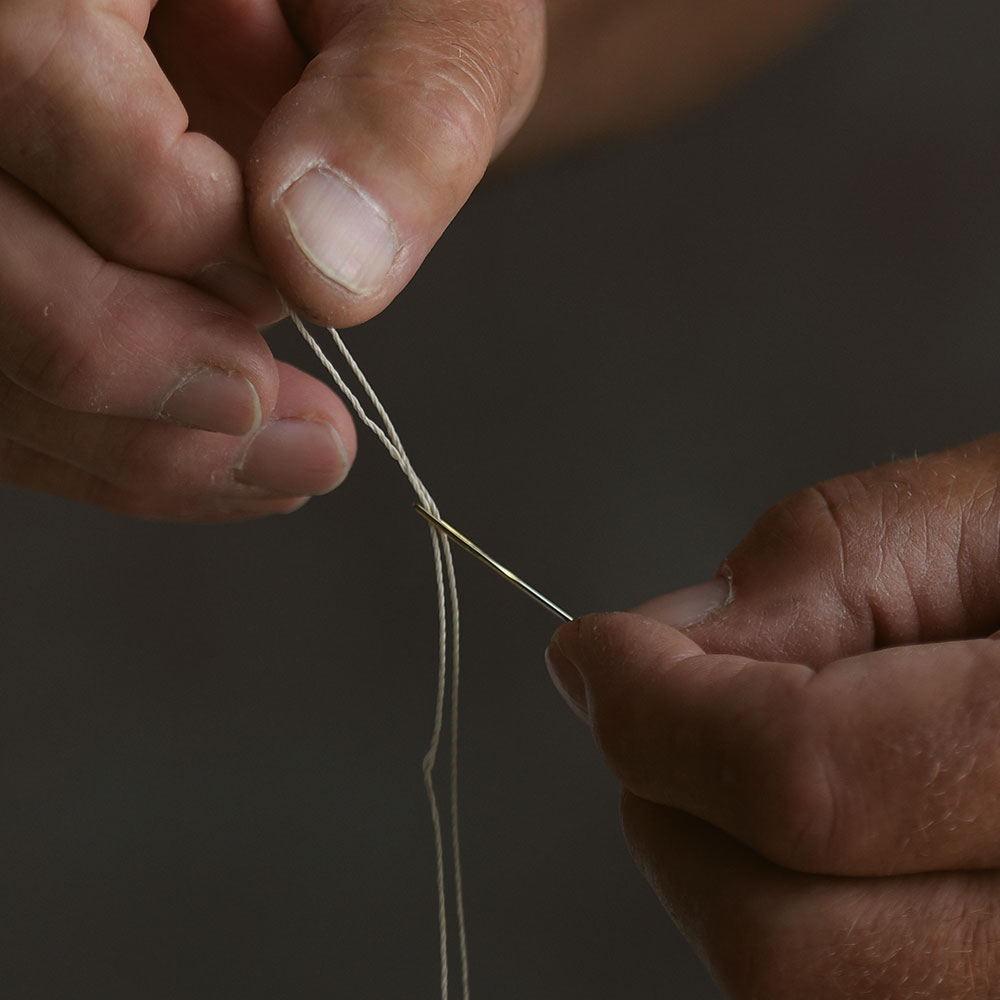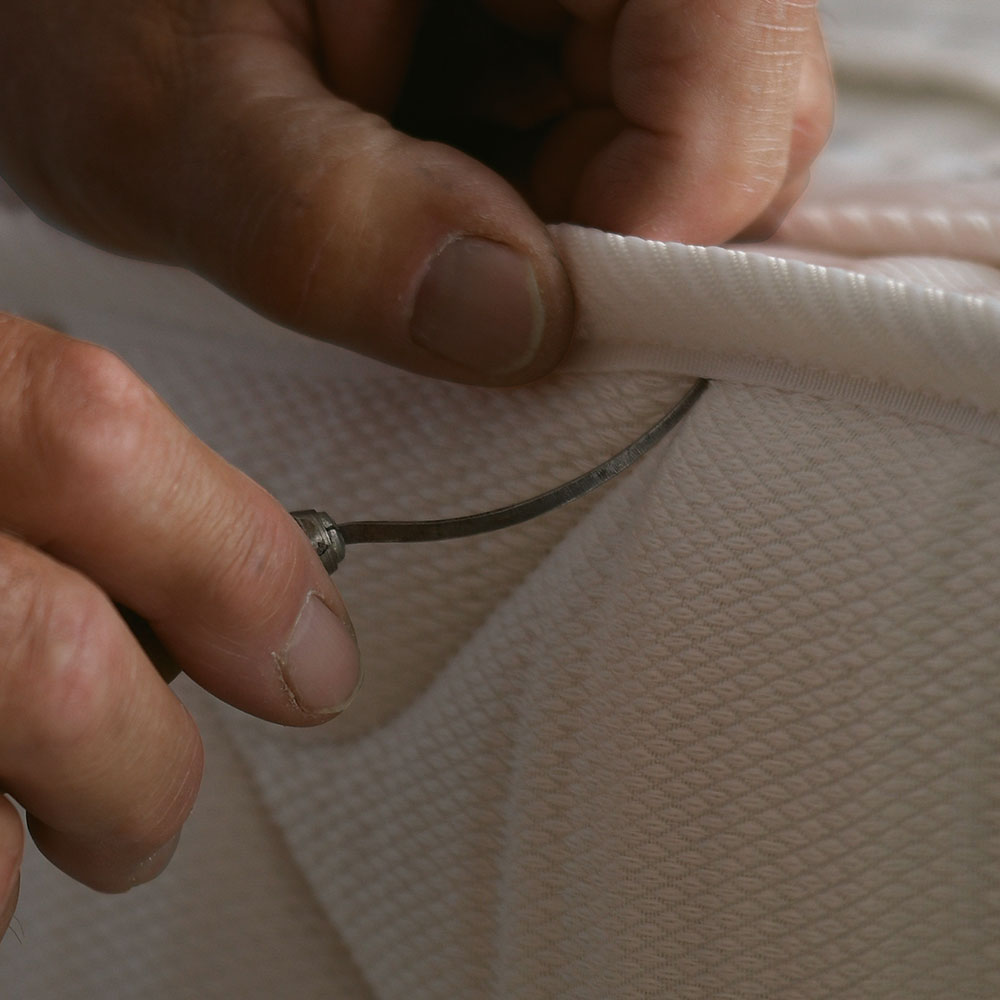 Craftmanship and innovation
Those who choose wellness, choose a high-quality sleep.
The innovative features of FIB21 make your sleep an emotion and a dive in wellness.
Each FIB21 mattress is projected to assure many benefits in terms of health and comfort during your sleeping hours. The study of layers composition inside the mattress and the choice of high-quality raw materials, exclusively Made in Italy, make our mattresses unique pieces, orderly in every detail and perfect to fulfil different physical necessities of our customers.
Each mattress production is strictly Italian and purely artisanal and is supported by technologically advanced equipment in order to guarantee mattress quality over time.
Each mattress is supported by quality certifications which testify its unique and inimitable worth on the market.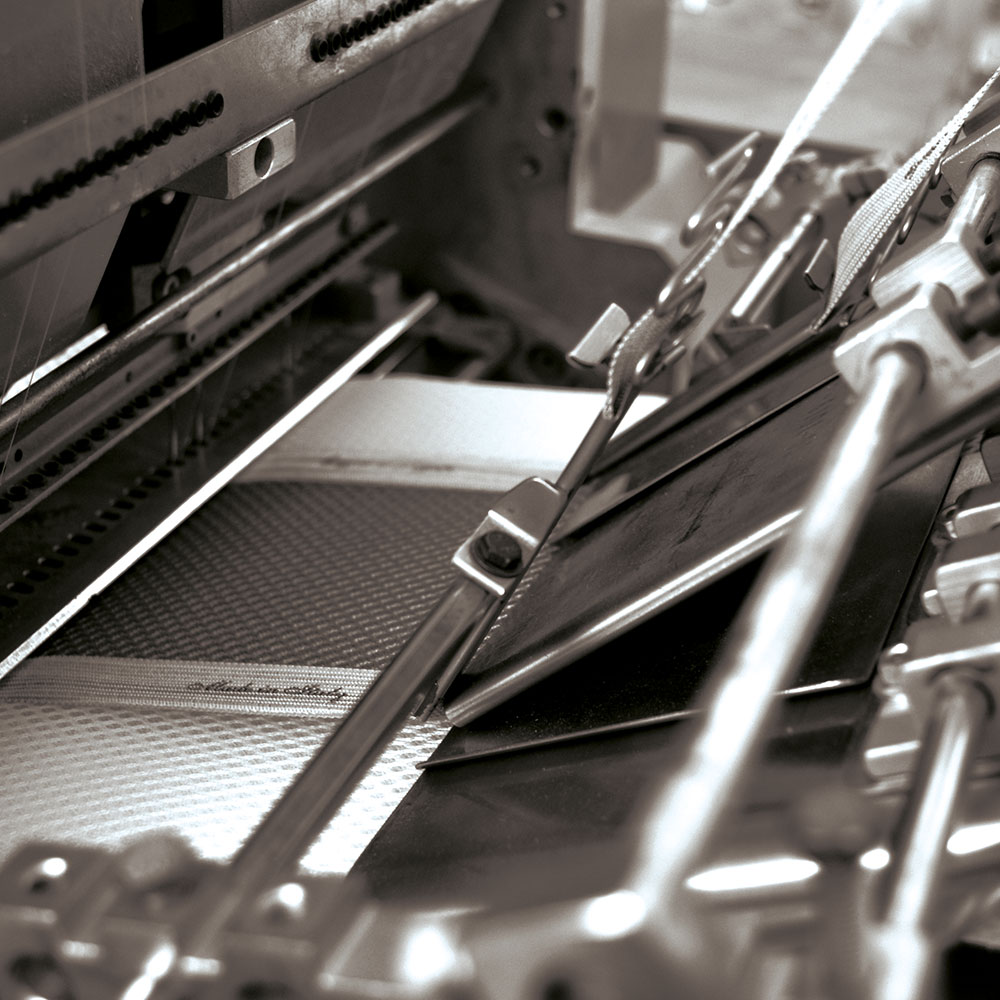 HANDMADE DETAILS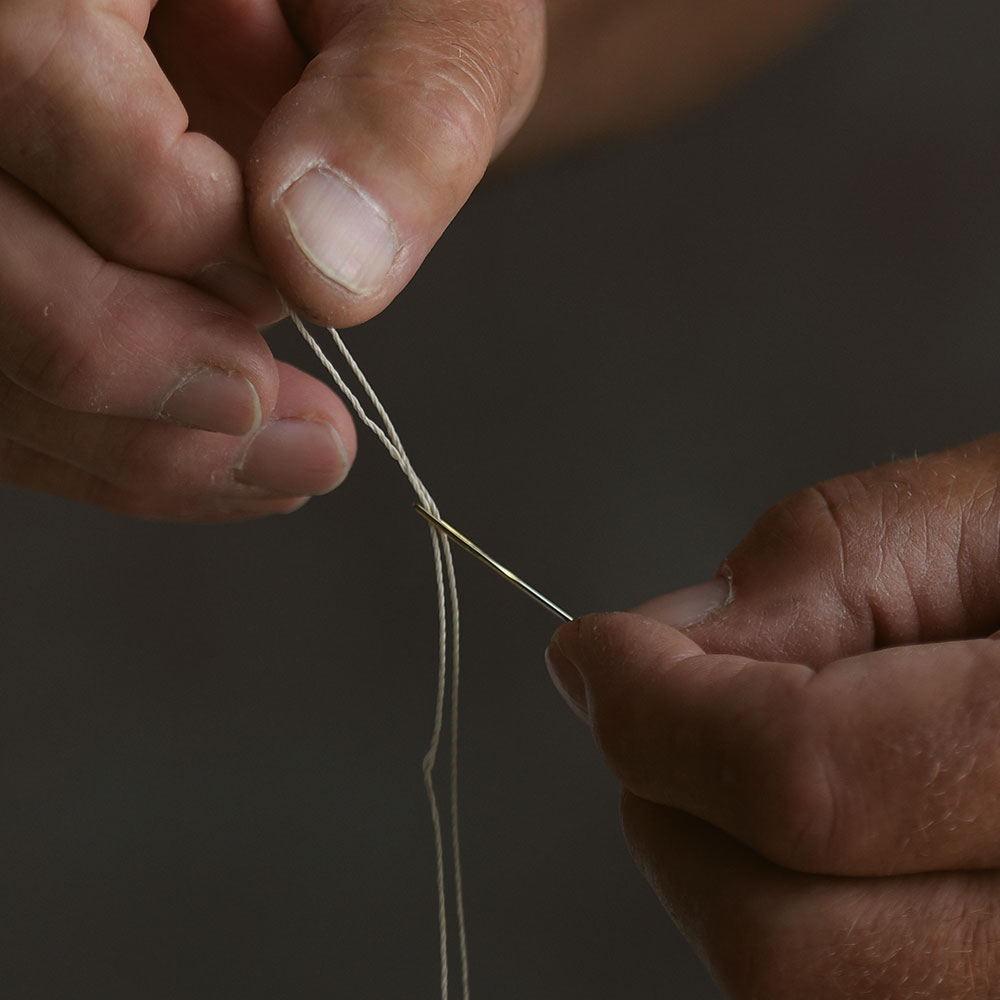 Materials
Each FIB21 mattress contains memory and polyurethane foam layers, which make the mattress ergonomic and the sheet more breathable.
Memory layer, in particular, is thermoforming, ergonomic, hypoallergenic and breathable. It guarantees versatility to the mattress, and it is perfect to prevent muscle and skeletal pain.
Depending on the type of mattress, memory layer ranges from 3.5 to 7 cm high – density 40 or 50 kg/cu m.
Covers
All covers are made of viscose and cotton. This type of cover makes the mattress really hypoallergenic.
The mattress lining has two boundary zippers that make it easier to remove it for washing.
Exclusive properties
All FIB21 Reverie mattresses are manufactured by exclusively using the best natural fibers (linen, hemp, cotton, silk) and the most important precious minerals (gold, silver, shungite) in order to guarantee excellent results of rest and relax; an internal air ventilation technology allows the mattress to stay dry avoiding accumulation of bacteria and mites which are harmful for the body.
Shungite: lifeblood for your rest
Exclusive innovation which makes FIB21 mattresses unique is the presence of shungite, a black natural stone.
Shungite is a mineral with extraordinary properties which are able to revitalize body and spirit.
In particular, different physical, chemical and bioenergetic properties make Shungite the perfect mineral for:
Those who have computer, smartphone or tv in their bedroom: shungite neutralizes radiations and helps defending from electromagnetic waves
Those who suffer from flu during epidemic periods or change of season, since shungite stimulates immune system
Those who feel tired and stressed: shungite supports vital energy inherent in every person
Those who need to clean the room from toxins and negative energies: shungite removes negatives memories and harmonizes the room, creating a calm and relaxed atmosphere.